Montana State Fund
Careers with a purpose.
Make a better living. For all Montanans.
Every generation of Montanans needs leaders. People who devote their careers and energy to making this a better place to work and live. At Montana State Fund, you'll play an active role in shaping the future of our state. You'll connect with communities and serve workers, helping to build a culture of health and safety for all Montanans. You'll live in one of the most beautiful and historic cities in the Intermountain West – a vibrant community where the great outdoors is right outside the back door.
You won't just experience work/life balance. You'll help make it possible for everyone around you.
"I grew up in Montana but left to pursue career opportunities out of state. After a few years, I realized Montana was calling me back. When the prospect to work at Montana State Fund arose, I jumped on it. I am so happy to be working at such a supportive organization. "
Kurstin A., ERM Risk Officer
Do more with what you do
Working at Montana State Fund is a career with tangible and immediate impact. Every day, we help small and medium-sized businesses thrive by keeping their employees safe and healthy. We help families earn a living and enjoy the fruits of living in Montana by staying safe at work. And we help our co-workers and professional partners be more efficient, proactive and effective by creating innovative solutions and programs to streamline workers' compensation insurance claims and provide the right care for injured employees.

Life in Helena:
Get a
Job

Life

Yes, we offer a competitive salary and benefits. But that's just part of the story. Most of us at Montana State Fund believe that the real benefit of working here is the value that comes from having a truly balanced life. That means time for friends – and the opportunity to make more. Time to hear your favorite house band play and cheer at every school ball game. And backyard access to all the natural treasures that make Montana such a special place. It adds up to a way of working and living where you'll find yourself energized, daily, to continue our mission of helping injured employees and championing workplace safety.

Helena is the heart of Big Sky Country. A place where people with purpose work to make this a greater state. A place to start a family. A place where old remnants of the 19th-century gold rush stand next to chic coffeeshops and bustling taprooms. A growing city still dwarfed by the mountains that surround it. A place where "stuck in traffic" still means "home in 5." Work at Montana State Fund, and that's exactly the kind of place where you'll live.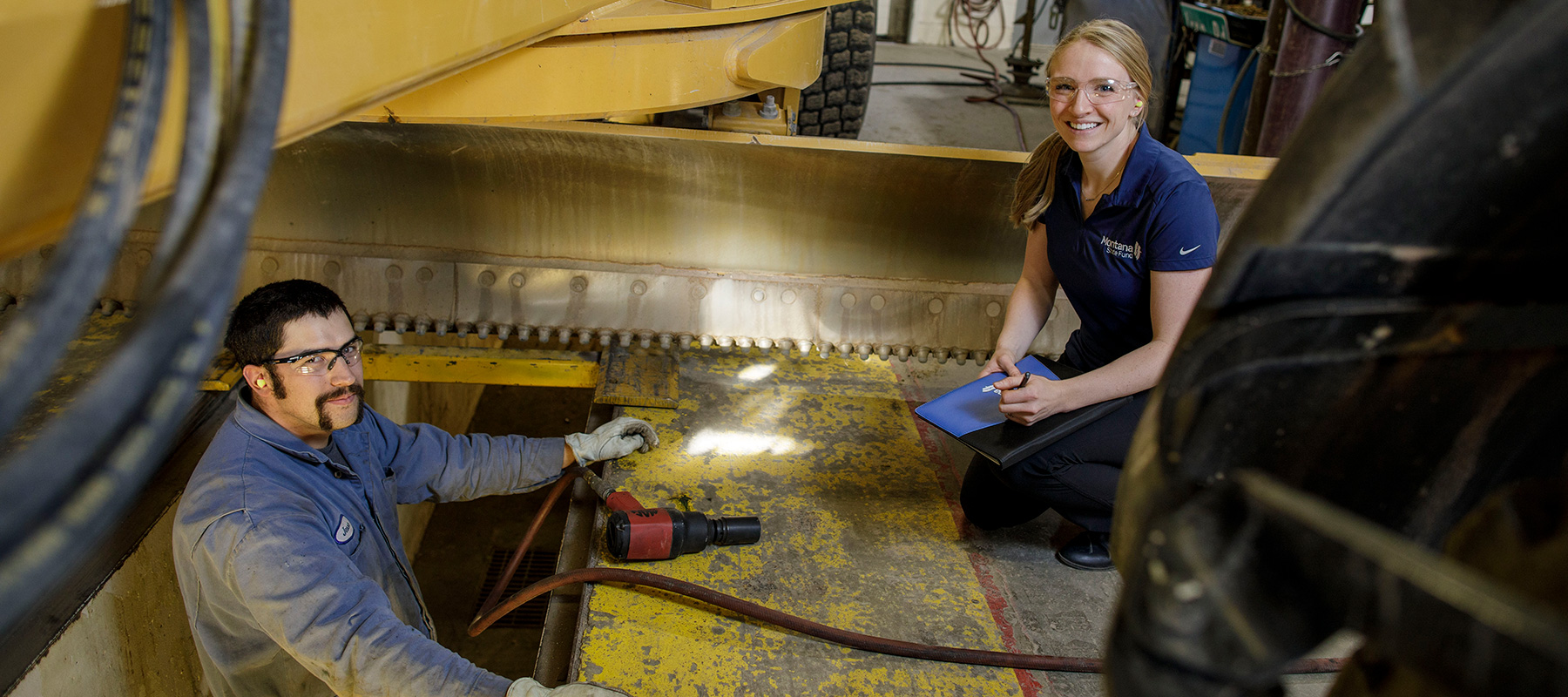 Because you can't eat the scenery...
It's no coincidence that many of your future co-workers have been with Montana State Fund for a long time. Here, you won't have to choose between doing well for yourself and doing good for your communities. We offer a strongly competitive package of salary and benefits to make sure that our employees can feel good about investing their careers with us.
Excellent health insurance including dental, vision, life, long-term disability and more, with optional dependent coverage.
Flexible spending accounts for dependent care and medical expenses.
Public employees' retirement plan tax-deferred contributions with a generous employer match.
Optional 457(b) deferred compensation to further increase retirement savings.
Employee wellness program including discounted health club memberships.
Higher education reimbursement and other training and development programs.
Paid time off including 10 annual holidays, plus 21 days of personal leave and six days of extended leave for serious medical need (both accrued annually).
No-cost parking in a covered structure attached to our building.

How you can fit right in
MSF Hiring Philosophy
You may have the skills, but do you have the attributes that are a good fit with our culture?
Beyond skillset and experience, here is what we look for from all candidates as part of every hiring and selection process:
Have a can-do attitude.
Friendly. Go out of your way for others - every time. (We call it "delivering an exceptional customer experience.")
Resourceful with a solutions-oriented approach.
Goal driven.
Work well, both independently and on a team.
Strive for continual self-improvement.
Embrace change.
If the above sounds like you, then we would like to talk with you about opportunities at Montana State Fund -- you could be a great fit for our team.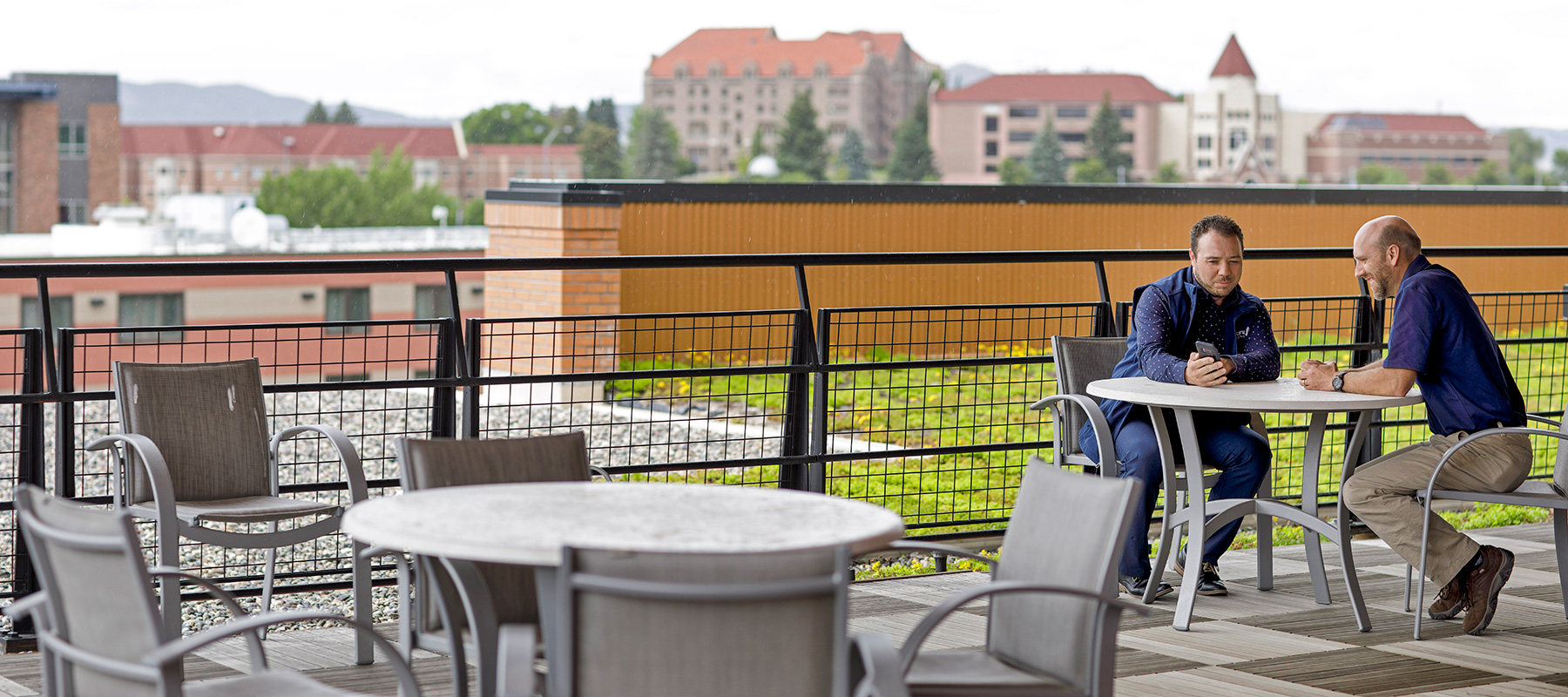 Ready to do more?
To view a complete list of current openings, please visit our job listings page. When applying, please submit a cover letter and resume. Note that you will have 45 minutes in which to complete your online application before the system resets. To ensure the best user experience, please use the most current version of Chrome, Firefox, Internet Explorer or Safari.
Have more questions? Contact our Talent Aquisition Team at 406-495-5176.
Montana State Fund is an Equal Employment Opportunity Employer
Montana State Fund provides equal employment opportunities without regard to race, color, religion, sex, national origin, age, disability, marital status, veteran status, sexual orientation, genetic information or any other protected characteristic under applicable law.
Montana State Fund complies with all federal and state laws concerning the employment of persons with disabilities and act in accordance with regulations and guidance issued by the Equal Employment Opportunity Commission (EEOC). Montana State Fund does not discriminate against qualified individuals with disabilities in regard to application procedures, hiring, advancement, discharge, compensation, training or other terms, conditions and privileges of employment.